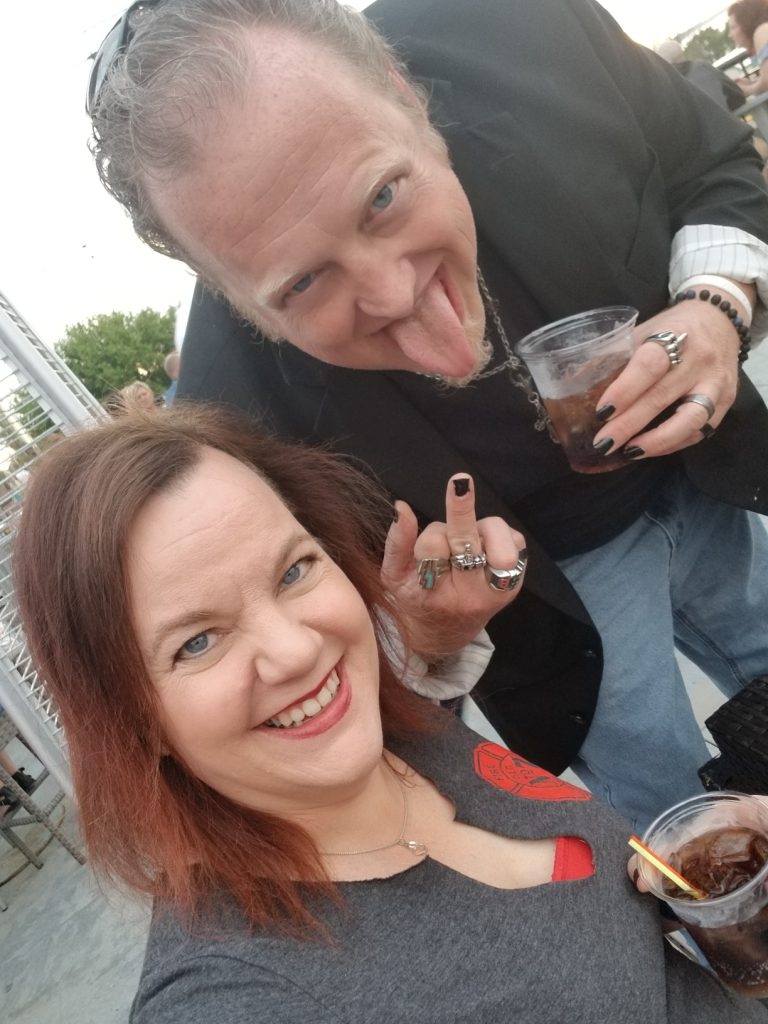 A little about the Owners, Kole and Ms Amanda.
Kole and Ms Amanda like to joke they are the longest one night stand you will ever meet. They met in college in 1992 (yes it started as a one night stand) and have been together ever since. They have been married since 1994, raised a family and enjoy spending time together just as much today as they did when they first met.
Back to Krazy Kasbh, the owners Kole and Ms Amanda had been in the Lifestyle for 5 years. During those five years they witnessed a gradual change in the Lifestyle. A change that was not completely positive. With more groups starting Facebook groups, it seemed like more cliques were forming. It felt like if you were not "the popular kids" then your experience in the lifestyle suffered. Kole and Ms Amanda also witnessed how hard it was for new couples and individuals to be accepted in with established groups and clubs. It also seemed that people were making the lifestyle harder than it really needed to be.
So, March 17th, 2017, Krazy Kasbh was born. Also born that day was the concept of Swinging with attitude. Kole and Ms Amanda were determined to change the lifestyle, and they did not care what the naysayers said. This is where our logo came from. Kole and Ms Amanda flipped the bird to those that just could not see a better way and sounded the call to those that were tired of cliques and the status quo. They have never looked back!
Change is never easy, and this change has been no different, but the rewards have been amazing! Since that first night, Krazy Kasbh has grown to include 8 different Facebook pages, multiple chat groups a radio show, Krazy Truth and Kasbh's Rants podcast and more. Our Facebook pages have over 8200 members (members from every state and over 8 countries), our podcasts have a dedicated following and our radio shows reach several thousand each week. We have added our yearly Krazy Winter Nights and Krazy Summer Nights events, plus our own Set of Yearly Kasbh awards!
We believe our work is not done. We have made great strides towards our original goals. We will continue to do more to bring the Kink, Swinger, and Polyamorous Lifestyles together. We will continue our push for a safer, more all-inclusive lifestyle for everyone.

Question? Contact Us Below