In our quest to truly make the Lifestyle better, we believe that education and resources of information are a key to making a difference. Our weekly podcasts, we believe provide answers to your questions.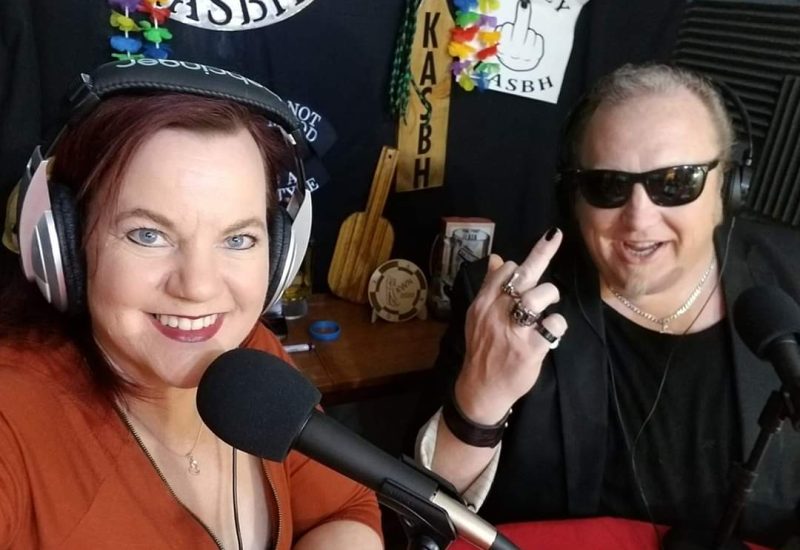 WHERE CAN I LISTEN TO KRAZY TRUTH ABOUT SWINGING and KASBH'S RANT? 
Our Podcasts can be found anywhere you listen to your podcasts.
We are on TuneIn, Itunes, Google Play, Spreaker and many more.
We are adding more locations every day. Learn more below.
We wanted to do something different than the other shows we listened to, granted some shows geared towards adult entertainment. We wanted to do a show we could have turned to when we first got into the lifestyle.  That show is Krazy Truth About Swinging.
Krazy Truth About Swinging is our weekly podcast.  We believe that providing answers to your questions is the best way really help people.  We have found out what we already knew if I have a question someone else has the same question also. Krazy Truth About Swinging is a NO holds barred honest show. 

The goal of Kasbh's Rant is the same as Krazy Truth About Swinging, to educate and improve the lifestyle.  The difference is the approach.  Kasbh's Rant gives Kole the opportunity to go full balls to the wall with his opinions on some of the current topics in the lifestyle and life.  Ms Amanda does a good job at holding Kole in check on Krazy Truth About Swinging, but Kasbh's Rant is Kole with out adult supervision.  People find Kole's personal opinions and perspectives very unique and entertaining.  Tune in for his weekly show, and you decide for yourself. 
BUT WAIT... THERE IS MORE
We have a couple of other places that you can check out our shows.
We love all the support all our fans give us.
Each time you listen, send us your questions, and tell your friends about us.
We cannot thank you enough.
We are asked all the time, how someone can help us beyond just listening.
The best ways are to purchase our merch by shopping here or by supporting us on patreon by clicking a membership level below:
Select A Membership Level
Your very own pair of Krazy Kasbh sunglasses
Text/special Pictures of MS Amanda
Once a week/every week you will get a text message and Special picture of Ms Amanda Just for you! 
Want your 15 minutes of fame? Now is your chance. This is your chance to hear us give you a personalized shout out as a super fan of Krazy Truth About Swinging.
Want your 15 minutes of fame? You want more then just a shout out.  Want to be interviewed?  Here is your shot.  We will do a call in interview with you and you can talk about what ever you want to.
We will come to your location and spend up to three hours doing whatever you want to do.  We will record our show live at your location and you are going to be the third host of the show!!!!  Does it get any better?  NOPE it does not.
(some exclusions apply)

Question? Contact Us Below