KrazyWinterNights Entry Tickets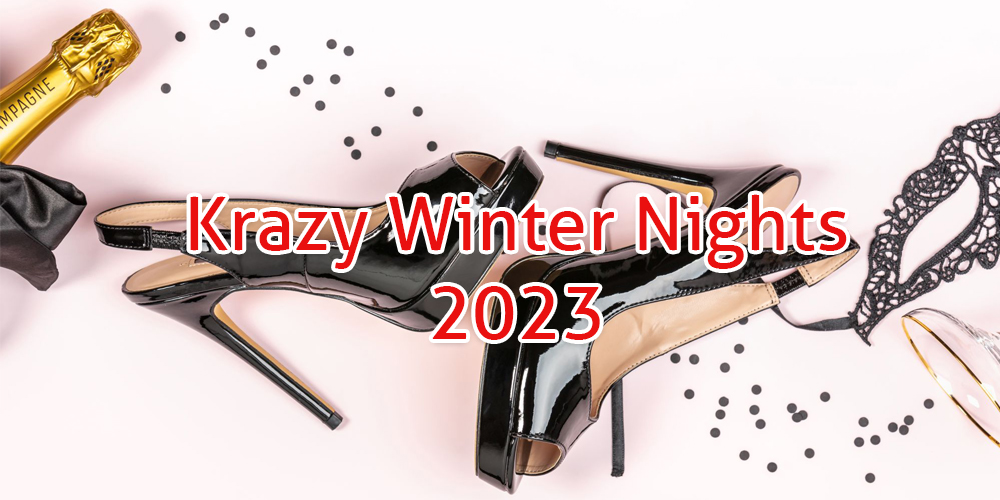 Event Date:
January 13, 2023
Entry ticket is per adult and is for entry to the event.
Meal Ticket (per person) Includes:
Lunch and Dinner on Saturday January 14th.
Lunch: Pasta buffet with salad and breadsticks
Dinner: Chicken Marsala with mashed potatoes, green beans, salad, and dinner rolls.
Hotel has free buffet with hot breakfast.
We are proud to again offer on site Hair and Make Up services for the formal dance.
Hair appointments will start at 9 am and are for UPDO's only and make up will also start early. You must get your tickets in advance. We will have one of our staff reach out to you to let you know your scheduled time. Price does not include gratuity.
Event is being held at:
Comfort Inn & Suites
7007 Grover St
Omaha NE 68106
We are extremely excited about the new hotel as you do have a couple of different room options. The rooms are set up that you can book Thursday through Sunday so please check the dates you have selected when booking your room.
IMPORTANT YOU ARE NOT REQUIRED TO HAVE A ROOM TO ATTEND KRAZY WINTER NIGHTS. YOU ARE REQUIRED TO HAVE A KRAZY WINTER NIGHTS TICKET TO BE IN THE HOTEL OR STAY AT THE HOTEL FOR KRAZY WINTER NIGHTS. IF YOU DO NOT HAVE A TICKET YOU WILL BE REMOVED.
PLEASE NOTE: You must use the link below to book your room. You can not call or use other internet booking websites! The hotel has told us that the system does not do as well with certain browsers and mobile devices. If you are having an issue those are usually the reason and you should try a different browser or device. The link below won't work on the Safari browser on mobile device.
Book your room here:
https://www.choicehotels.com/en-fr/reservations/groups/of83h1?groupId=OF83H1&ratePlan=undefined&checkInDate=2023-01-12&checkOutDate=2023-01-16&ratePlanCode=BVUKVZ
Sorry, this event is expired and no longer available.